INDUSTRIAL
INDUSTRIAL STRENGTH CLEANING PRODUCTS
The complete range of US Standard Products' Industrial Cleaning Supplies are ready to tackle all of your cleaning and maintenance needs. They're made from concentrated formulas that effectively clean, sanitize, lubricate, and restore. From US Standard Heavy Duty Cleaner to US Standard Degreaser Cleaner, our industrial grade products work on metals, glass, floors, walls, concrete, plastics, equipment, brakes, chains, cables, and much more. Even the toughest surfaces don't stand a chance against US Standard industrial cleaning supplies!
Tired of not being able to get a streak-free shine on glass? You'll never again have to wipe away streaks or leftover residue after cleaning with US Standard Glass Cleaner. Does your stainless steel or concrete equipment need a clean? We've got you covered with US Standard Concrete Cleaner and Stainless Steel Cleaner Wipes. 
In addition to cleaning products, we also offer a range of industrial supplies like US Standard Silicone Spray, US Standard Marking Spray Paint, and All Purpose Heavy Duty Lubricant. All of our premium versatile products have proven successful time after time and are designed to make your job easier and cost efficient by maximizing product performance and minimizing your effort.
FEATURED INDUSTRIAL PRODUCTS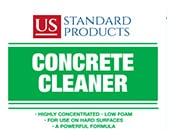 Concrete Cleaner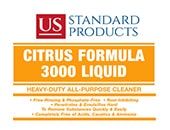 Heavy Duty All Purpose Cleaner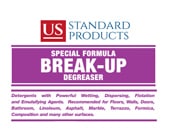 Degreaser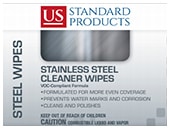 Stainless Steel Cleaner Wipes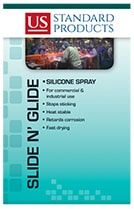 Silicone Spray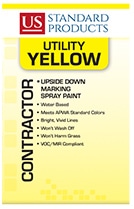 Yellow Marking Spray Paint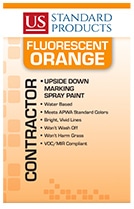 Orange Marking Spray Paint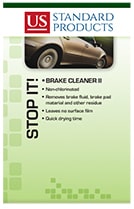 Brake Cleaner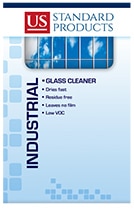 Glass Cleaner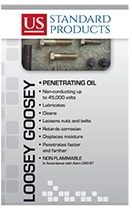 Penetrating Oil
Lubricant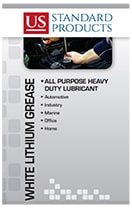 All Purpose Heavy Duty Lubricant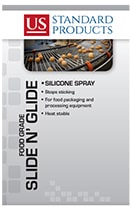 Silicone spray